7th International Conference on
Contemporary Studies in Management (CoSiM)
Call for Presentation on
Circular Economy & Recycling of critical Raw Materials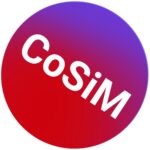 We invite all companies, NGOs as well as researchers, and scientists for presenting at our CoSiM Conference Special on Sustainability, Circular Economy & Recycling. Invited are all General Managers, CSR / Sustainability departments, Marketing experts, Recycling Specialists, Policy Makers, Practitioners, and stakeholder in the raw material area as well as Professors, Post Ph.D. and Ph.D.-Students. The registration period is from now on. For corporations, please see our Sponsorship Program here.
Call for Presentation
The CoSiM Conference 2023 invites presentations on Circular Economy & Recycling of critical Raw Materials. Critical raw materials are essential for many industries including electronics, automotive, and renewable energy. This lead to massive amounts of waste worldwide. The current recycling of electronic waste rate is rather low and not sustainable. This can lead to resource depletion, environmental degradation, and economic losses. In many places, raw material are recycled in inhuman ways and inefficient procedures.
The recycling of critical raw material is a promising alternative to keep resources within the circular economy. Many new approaches are being developed but not implemented yet. Critical raw materials are confronted with a growing global demand, driven by the decarbonization of economies. For instance, demand of the EU for rare earth metals is expected to increase six-fold by 2030 and seven-fold by 2050. Therefore, the EU implemented the Critical Raw Material Act in 2023. Please see
https://single-market-economy.ec.europa.eu/sectors/raw-materials/areas-specific-interest/critical-raw-materials_en
In this years CoSiM Conference we would like to discuss with you all kind of models for the circular economy for critical raw materials. Please also see the fact sheet by the EU https://scrreen.eu/crms-2023/
Recycling of all kind of waste
Rubber, plastic, paper, fabrics etc
In particular recycling of electro waste, e.g. gold and silver, palladium, aluminum and bauxite, cobalt, copper, lithium, magnesium, graphite, nickel.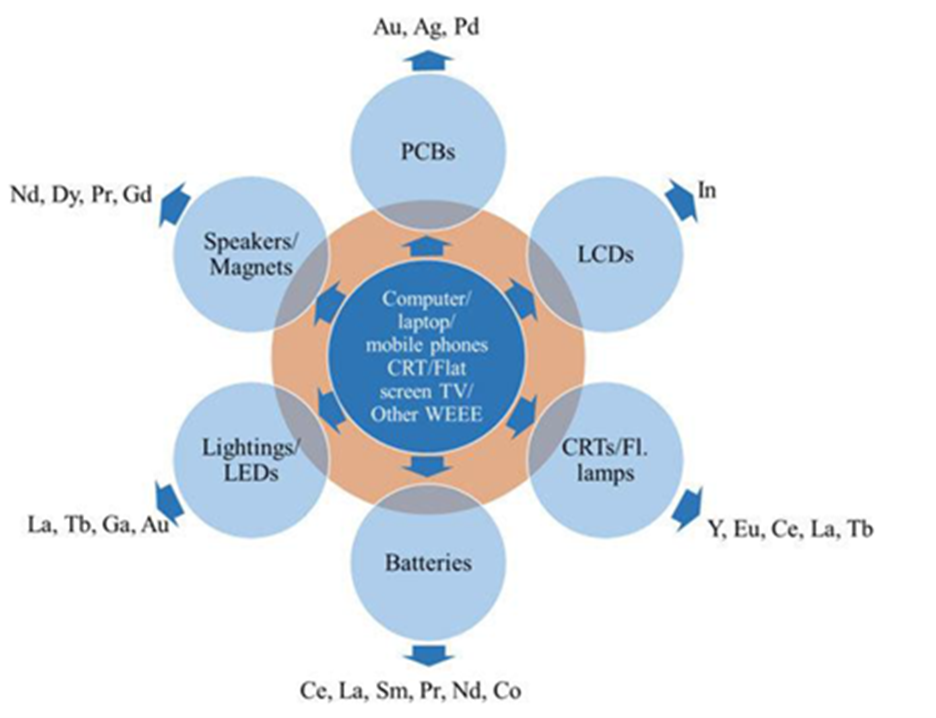 In particular, we are looking for papers on:
Sustainable sourcing and production of critical raw materials
New approaches for recycling critical raw materials
Designing a circular economy for critical raw materials such as recycling and recovery
Business models and value chains for the circular economy
Policies, regulations, and incentives to promote the circular economy, e.g. the Critical Raw Material Act by the EU
Formats & Submission Guidelines
In this session we do not ask for an abstract or paper but for a presentation.
Registration & Submission
For registration, sending an abstract and/or full paper, please use only the attached forms. Thank you.
Abstract Submission and Registration Special Track Circular Economy & Recycling of critical Raw Materials
Please submit a presentation by November 1, 2023 to Launer@InstitutfuerDienstleistungen.com
All presentations will be recorded and published as a video on YouTube
https://www.youtube.com/channel/UC3-5h-llDg6p-r82q3WqeoQ
Presenters from Corporations please donate to the Institut für gemeinnützige Dienstleistungen gGmbH. See our Sponsor Program here.
Review Process & Review Team
All presentations will go through a review process during November 2023. Please allow us three (3) weeks for the review. You will receive notice of acceptance mid of November 2023. The acceptance or rejection notification along with the review comments will be sent to authors via email. Revisions (accept with minor revision and accept with major revision) should be made before the Conference and sent back for review again until meet the accepted standard. The revised presentation will be reviewed again by the reviewers.
Papers found to commit plagiarism will be rejected directly. The ethical statement for German Research applies.
The Review Team will promote a Best Presentation Award
Online Presentation
Presenters please submit a presentation file in PDF by November 1, 2023. Please prepare a PowerPoint presentation of about 20 minutes to specialists in the respective field. The participants will have to download and install Zoom application before the presentation. Please be online 30 minutes before your presentation and signal your presence to the Session Chairs and Moderators.
The presentations will not be stored and not published, however, the recorded video presentation might be published full or in parts in our YouTube Channel. During the conference, the virtual presentations will be broadcasted on Facebook Live. The Conference will provide attendance of researchers from all over the world.
YouTube Channel https://www.youtube.com/channel/UC3-5h-llDg6p-r82q3WqeoQ
Facebook https://www.facebook.com/ProfMarkusLauner/
Video Publication on E-Learning Platform
Please acknowledge that all presentations will be live online as well as recorded and stored in an archive of the YouTube Channel of Markus Launer. We may use parts of your presentation for additional videos.
 https://www.youtube.com/channel/UC3-5h-llDg6p-r82q3WqeoQ
Please see also