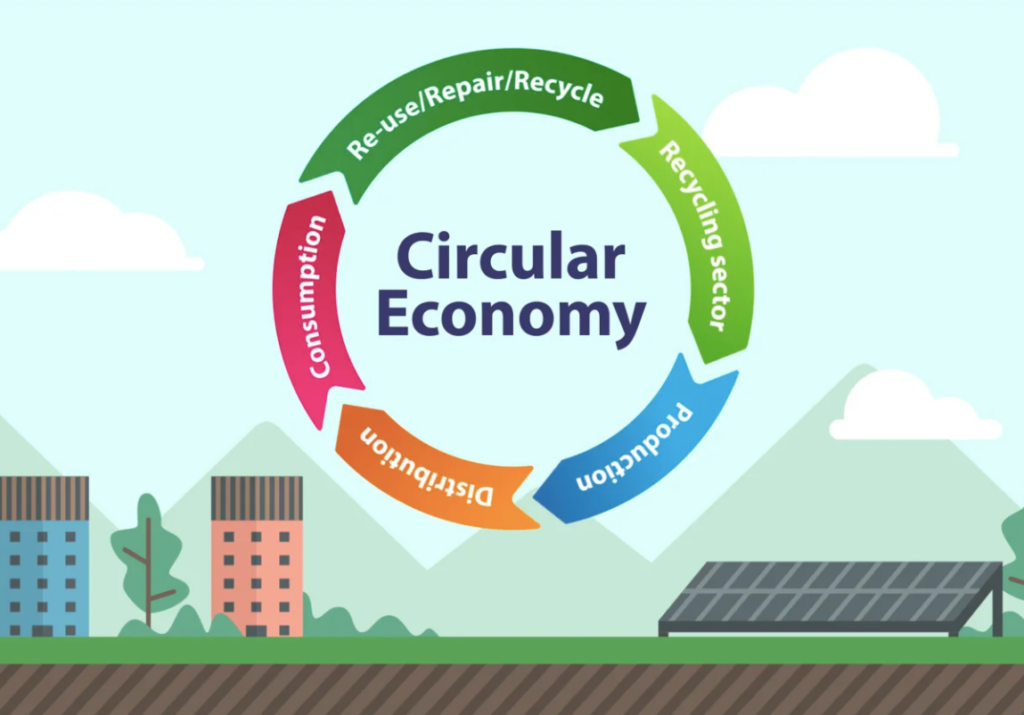 Sustainability & Circular Economy
Online via Zoom on November 26, 2023
@ the 7th International Conference on
Contemporary Studies in Management (CoSiM)
Link to Conference will be provided here one week before the Conference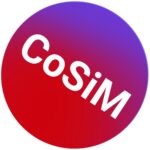 Conference Special & Marketing Program
This years international Conference on Contemporary Studies in Management (CoSiM) offers a special Conference Day and Marketing Program for companies and institutions. The unique concept will bring the latest technologies and most important players together in a convenient online event via Zoom. For sponsors special marketing and public relations programs are offered. Our location in berlin is convenient for networking and ……
Editorial Board & Collaborators
This years CoSiM Conference 2023 is organized in collaboration with excellent researchers from the following Universities. See the Editorial team listed here.
The Editorial Board Members and Collaborators are from the following Universities:
Call for Presentation
The Conference invites papers on Digitalization, Intuitive Management, Online Education, Sustainability & Recycling, Intercultural Integration & Diversity. All papers will go through a double blind review process. The ethical statement for German research applies. Therefore, please submit a paper by October 1, 2023 via our Portal. 
Sustainability, Circular Economy & Recycling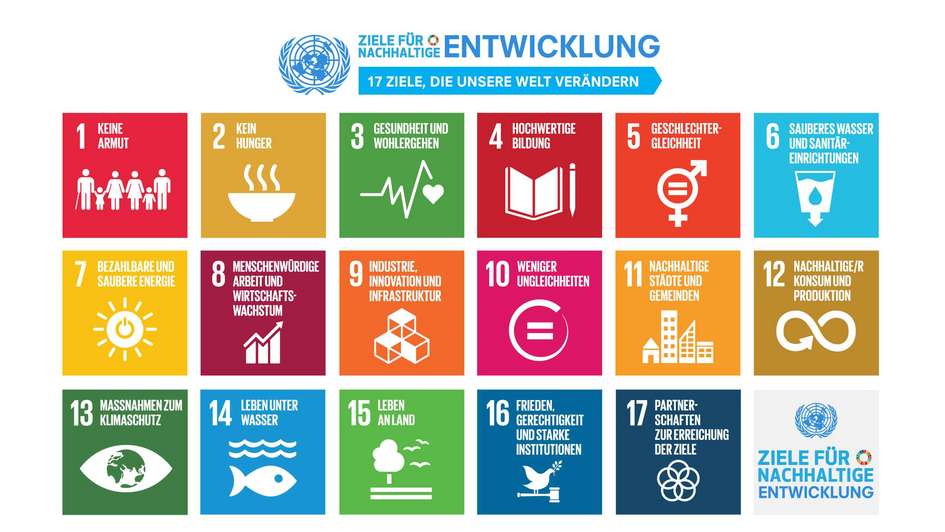 Public Online Conference via Zoom
The CoSiM Conference format is online via Zoom. The live Conference will take place November 24-27, 2023 online via Zoom out of Suderburg, Germany. It is a public Conference and can be accessed by everyone free of charge. To watch the Conference and receive a participation certificate please register here:
Marketing Brochure
We will publish all accepted and presented contributions in a conference proceeding. For publication afterwards in a book or journal, you need to change the wording and enrich the content. The Conference Proceedings of our former Conferences you find here.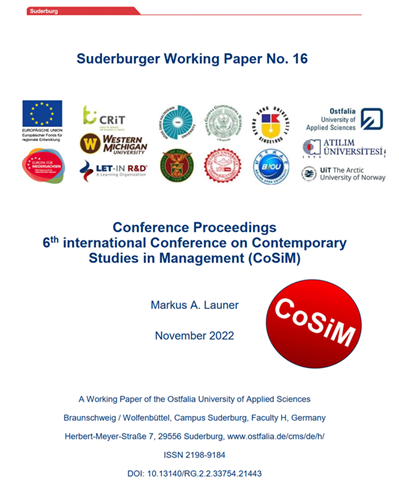 Benefits to publish with Prof. Dr. Markus Launer (editor)
Our Conference Proceeding is an open-access, peer reviewed, Indexed, refereed international working paper with wide scope of publication and citation
Author research guidelines & support
Great network of researching professors to cooperate with platform to researchers and scholars of different study field and subject
Reliable and Rapidly growing publication
Prestigious Editorials from different leading Institutes of the world
Communication of authors to get the manuscript status time to time
Full text of all articles in the form of PDF format and digital object identification system
Individual copy of "Certificate of Publication" to all Authors online or PDF
Open Access Journal Database for high visibility and promotion of your article with keyword and abstract
Publication with ISSN number
Well organized Conference / Seminar

If you have any question, please contact Prof. Dr. Markus Launer at Launer@InstitutfuerDienstleistungen.com.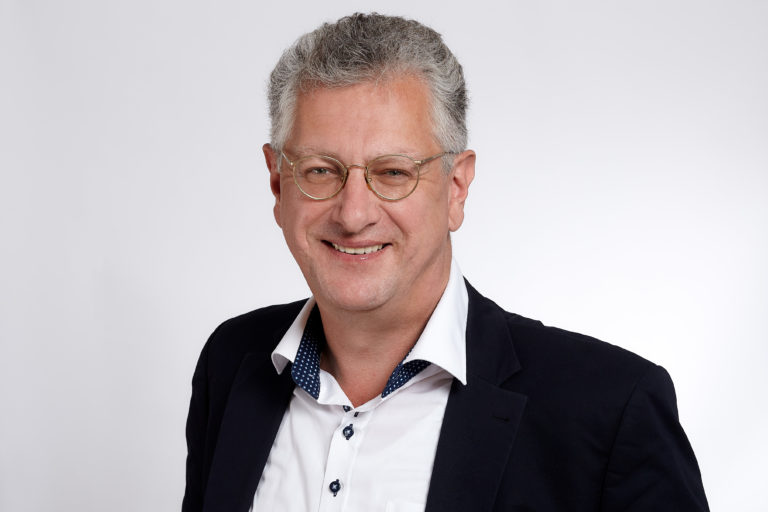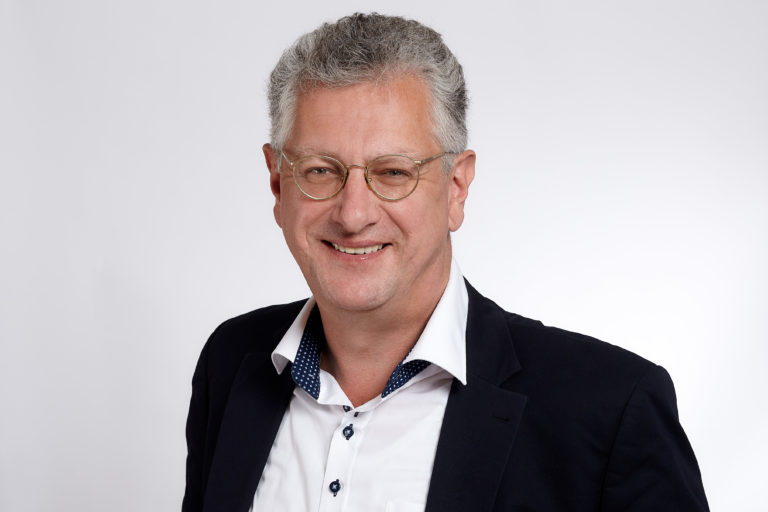 Prof. Dr. Markus A. Launer, CoSiM Conference Organizer
Founder & Managing Director Indepenedent Institute for Service Management.
Professor at Ostfalia University of Applied Sciences Campus Suderburg.
Editorial Team and Collaborators
Sponsors
Special thanks go to our sponsors of the 2023 CoSiM Conference. Thank you.




The Sustainability and Risk Management Master Study Program of the ZWIRN.
(more sponsors to come)
Data Protection
Because the congress will be held digitally, we are using Zoom as video conferencing software. Zoom is a US-American service provider. The processed personal data may also be transferred to the USA. The legal basis for the processing of personal data is our legitimate interest in accordance with Art. 6 para. 1 sentence 1 lit. f) DSGVO. Further information on data protection related to the Zoom application can be found at: https://zoom.us/de-de/privacy.html.
This Conference will be held based on the General Data Protection Regulation (GDPR). For further data protection issues please see our impressum.
©  2023 Institute of Non-profit Services gGmbH, Suderburg, Germany
Please see also